I'm living at a large house in Zürich for a while already, where there are many rooms to be booked – mostly used by foreigners to come here to travel, study for a few semesters, or try to find work, and that can be booked via Airbnb.
At the first weekend on March we had some new guests, which is very common, so should not be needing much of an attention.
It turns out, however, that these people (two brothers, late 20s, early 30s) came from a country with a very different culture.
This usually means they have "trouble" adapting to our lifestyle, which was the case this time as well.
They were too noisy (for me at least), and the bathroom was often left in a state that one had to get used to.
For my own sake, I had to confront them a couple of times, each time it got more difficult than before (the two landlords' conflict management is embarrassingly bad).
At one of these occasions, one of the brothers said they are noisy because they had to hurry to work – I was not batting an eye at that point.
Another time, the same (older) guy told me they were from Morocco.
For those who don't know, Morocco is in Africa (I did not know myself, because there was no reason to).
They were having difficulties speaking English by the way (often they used a translator on the phone to communicate), let alone any of the official languages here.
All this was around mid-March, and I got to know from one of the landlords that they were staying until the end of the month.
At this point I realized that they were not from an EU/EFTA country (yeah, took me a while), nor should they be getting a permit for the supposed work the guy was referring to.
Things were difficult to bear for me already, so I decided to look up stuff about illegal work. I found this page, which I studied a bit.
I had a word with the landlords about it, mostly because I did not want them to get into any trouble (I am on good terms with them, so I had to take this into account as well).
Basically the conversation went nowhere (they were saying that "we cannot be certain" – "is this not what the authorities need to confirm anyway?"), and I decided to let go for the remaining two weeks out of respect.
Needless to say, those were not easy times for me, and I hardly believe that for you, it would have been any better.
When the month came to an end, I had to find out the hard way that they were allowed to stay longer (so that they have ample time to find a place to move to), which was not tolerable for me anymore.
Given how things went down (the landlords did not even have the courtesy to let me know about their guests' prolonged stay), I decided to pursue the reporting possibilities for their potential illegal work, as I had intended earlier.
Eventually I did so, because even though they were leaving this place, they were allowed to continue with their activity which, in terms of law, should probably be illegal.
What followed was a very practical experience about how things work in reality.
I need to point out that at this point it was already the 5th of April, and I was told that they will be moving out on the 8th of April.
So there was little time to ensure the two can be reached in case it would be deemed necessary by the authorities.
I visited the site about "Schwarzarbeit" again, where I found a reporting form (under "Schwarzarbeit melden").
If you have not seen it before: check it out, try to move on to the next pages (you need to fill in some details to unlock it) and see how "ridiculous" all this is.
Basically this form expects such details, that you should become an honorary police officer if you have all of them.
Not to mention that it feels just one step less than bringing in the suspects handcuffed.
Given how little information I had to work with, I decided to call them instead on the number provided in the contact details at the bottom of the link.
The person responsible was not available, and a colleague of his informed me that they will be calling back.
Which happened within a few minutes. I explained (in German) the situation with all important details (people from Africa living at my place are working, whereas they should not be allowed) within a minute.
The person on the line then said that they did not do such investigations on their own, and (at least) advised me to turn to either the police or to the "Amt für Wirtschaft und Arbeit".
The phone call was done on Wednesday early afternoon, so I checked on the page of the police for open times, which was listed until 18:00.
I got myself ready and arrived around 17:00. Talked (in German) to the receptionist lady in her 50s, explaining to her that I knew of people performing illegal work.
She then went to her colleague (a man in his 50s the way I had seen it) in the office behind her, and after a couple of minutes she came back with a piece of paper noted "Arbeitsgericht 058-111 6062" on it
Needless to say, I was more than puzzled; if even the police do not care, is there really nobody left who does?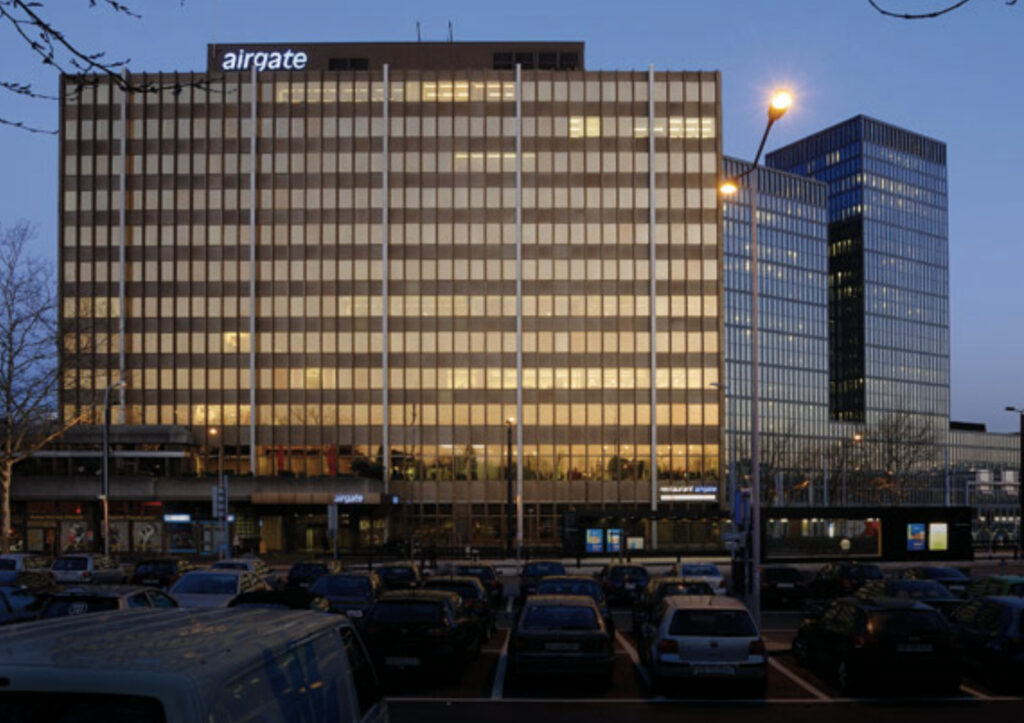 I did not give up hope entirely just yet, so given on the provided information by the police, I googled "Arbeitsgericht" and I came across this page.
As the day was already over, I decided to go to this address (Airgate Business Center, Thurgauerstrasse 40, 8050 Zürich-Oerlikon) personally the very next day.
It was the 6th of April, a shortened work day before Good Friday (when the offices are closed), so there was very little time left to make anything out of it.
I told the receptionist lady (in German, again) that I wished to report illegal workers and had been instructed by the police to reach out to them, after being led to them by a person from the "Schwarzarbeit" page.
She was quite surprised to get to know that the police had told me to reach out to them. Her first question was whether I wanted to report myself.
This question hardly made any sense – we all know that people rely very much on their income and do not wish to risk losing it.
Of course, there can still be cases where it makes sense, but I could not believe it when this question was asked.
Then she proceeded to tell me that basically all they did at the "Arbeitsgericht" was to give legal advice and that I had like 15 minutes to explain my problem (for free).
She also mentioned that at Thurgauerstrasse they only worked on Fridays, and given that the next day would be Good Friday, I could just forget about it.
Contacting these people via phone is only possible on Mondays and Wednesdays – which would have been already too late.
(Given that the people I wanted to report would leave the place on Saturday 8th; and it would require even more effort to figure out where they are.)
The lady of the "Arbeitsgericht" then handed me out two fresh printouts (a green paper, which is for their legal consulting; plus a printout of the aforementioned "Schwarzarbeit" homepage.
And, with this, I basically I reached the starting point – with a seemingly endless loop, thanks to all the finger pointing.
After I went home, I decided to give a try calling the phone number provided by the police for the "Arbeitsgericht" (058-111 6062), which was also on the referenced webpage.
A lovely woman picked up the phone. I talked to her in German again (because I assumed I would be taken more seriously this way everywhere).
Basically, she was also very surprised about the police's suggestion. I expressed yet again my concern on how all the authorities failed to care about this matter.
All she could do was to advise me how to reach out to these legal advisors, which I am very certain they are the same people the receptionist had informed me about already.
So I politely declined. I wanted to make sure nevertheless that I explored all the options mentioned thoroughly, regardless how little time there was left.
The only thing I did not try was to reach out to the "Amt für Wirtschaft und Arbeit". So as there was no other option left in the afternoon of Thursday the 6th, I tried to call them.
But the lines were busy for 15 minutes, so I just gave up at that point. I am fairly certain that I had put more than enough effort into having this situation handled accordingly.
Not to mention that there was no personal gain to be achieved at this stage, so I was not doing it for myself per se.
Apparently, if you cannot fill out the form extensively, nobody is going to bother.
I doubt that many would have the opportunity to do so anyway, and even if: given my personal experience, I can only wonder how many reports will be going anywhere eventually.
While you might say that this is a very small case that may not be worth the effort, do not forget that part of every such story is that there is an employer who employs illegal workers.
And they can keep doing it, as there does not seem to be any consequences.
I also believe that some of these workers "phone home" and say "hey, bro, come here, easy life, good money, nobody is checking on you, you can do whatever you want".
Because, frankly, it only makes sense.
They are nowhere registered, you can be certain of that, so I would not be surprised if they would not leave after spending three months here.
There is no track of them (they were not registered for sure at the place I live), so why not?
Are there even any rules left that need to be followed these days, or is everything just there for reference?